2017 Chevrolet Cruze Diesel hits new milestone with gas mileage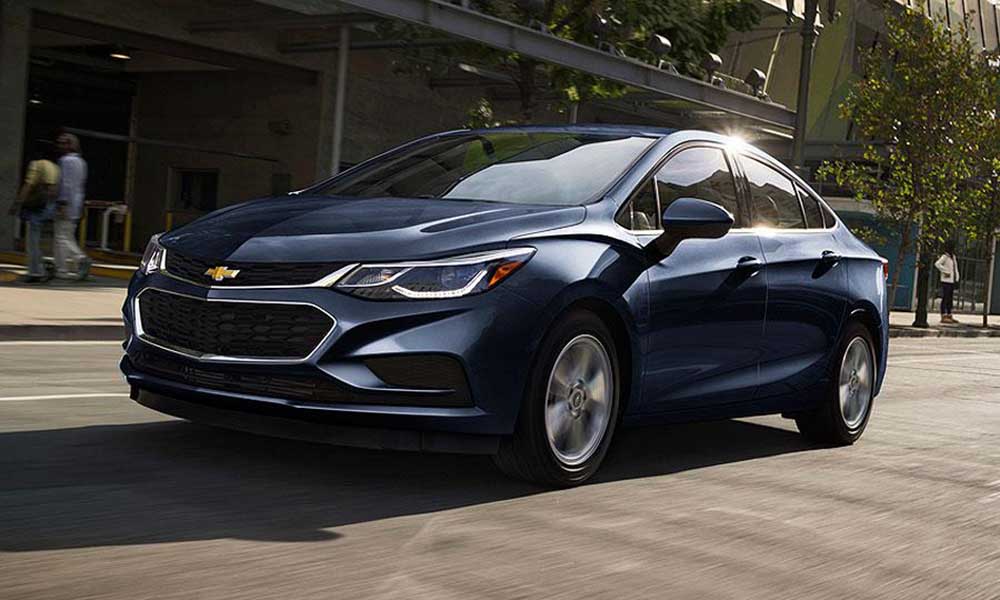 Chevrolet will hit a new milestone in the car industry with their new 2017 Chevrolet Cruze Diesel. The EPA certified compact sedan will achieve the highest highway fuel economy of any non-hybrid/electric vehicle on the market right now, according to the Environmental Protection Agency.
At the 2017 Detroit auto show, General Motors product development chief Mark Reuss, hinted that the vehicle would achieve higher than 50 mpg highway. Coming in higher than the previous-generation Cruze diesel sedan, which was rated at 46 mpg.
The Chevrolet Cruze will get up to 52 miles per gallon highway and 30 mpg city, when equipped with a six-speed manual transmission, GM said on Monday. The car is also available in a nine-speed automatic transmission and is certified at an EPA-estimated combined fuel economy of 47 mpg highway and 31 mpg city.
The vehicle ranges up to 702 miles on the highway per fill-up. The 2017 Cruze Diesel passed all U.S. environmental standards and validations, the company said on Monday.
The combined fuel economy for both vehicles, the manual and automatic transmissions, is 37 mpg, the company said.
"Chevrolet is dedicated to offering customers a wide range of propulsion options," said Steven Majoros, director of Chevrolet marketing. "We know there are customers looking for the right combination of fuel efficiency, driving dynamics, fuel type and more."
The new Chevrolet Cruze diesel is powered by a new lightweight, 1.6-liter inline four-cylinder turbodiesel engine. The engine offers 137 hp and 240 pounds-feet of torque.
The pricing for the Chevrolet Cruze Diesel starts at $24,670, including $875 for shipping. GM has already began shipping the car to U.S. dealers. Later this year, a hatchback version will be released for the 2018 model year, GM said.
The 2017 Chevrolet Cruze Diesel is the company's first non-hybrid vehicle since the Geo Metro XFi, to get a certified fuel economy rating of at least 50 mpg on the highway. The Geo Metro XFi came with a 1-liter, 3-cylinger engine, in the 1990s.
The Cruze Diesel launched in 2013 as a 2014 model. It was only available for two model years, with some sales trickling into 2016, Chevrolet said. Amid Volkswagen's emissions cheating scandals, the company sees an opportunity to win over some VW customers. The sales of diesel vehicles last year in the U.S. were only a fraction of the overall industry sales of 17.55 million. Of those 17.55 million, only about 137,000 were diesel.